Dynamic Doodle Co.
Regular price
Sale price
$10.00 USD
Unit price
per
Sale
Sold out
Get ready to hang out with composers like never before! Our Composer Chronicles Bundle, jam-packed with videos and hands-on activities, is your all-access pass to the life and music of the brilliant composers we know and love! You don't want to miss this!
This Bundle includes resources to accompany our Composer Chronicles YouTube Series found HERE:
Quiz Worksheets - (Multiple Choice & Short Answer Options)
Composer Reveal Poster - Create anticipation in your classroom/studio by hanging a new strip each day to reveal your next composer! You can even have your students guess who they get to learn about next. Get kids excited for music history!
Composer Bio Poster
Composer Coloring Sheet
Composer Calendar
Listening Suggestions
Listening Reflection Worksheets - (4 Different Difficulty Levels)
Who Am I? Worksheet
Writing Assignment Worksheet
Matching Card Game
Line Matching Worksheet
Composémon Trading Cards - Print and laminate these cute trading cards as a fun way for your students to remember the composers they've learned about!
Small Musical Era Timeline - Print Musical Era Timeline worksheet and accompanying small composer circle. Assemble and display in room or student notebooks.
Large Musical Era Timeline - Print and Cut Musical Era Labels. Print and Cut large composer circle. Assemble Eras on classroom/studio wall with corresponding composers under their respective Musical Era.
Our Composer Chronicle Bundles are designed to give you LIFETIME ACCESS to our one-of-a-kind videos and a variety of worksheets to use month-to-month with your students. We're confident that with over 40 pages of activities, you're sure to find several that keep your students engaged, motivated, and having fun!!
Share
View full details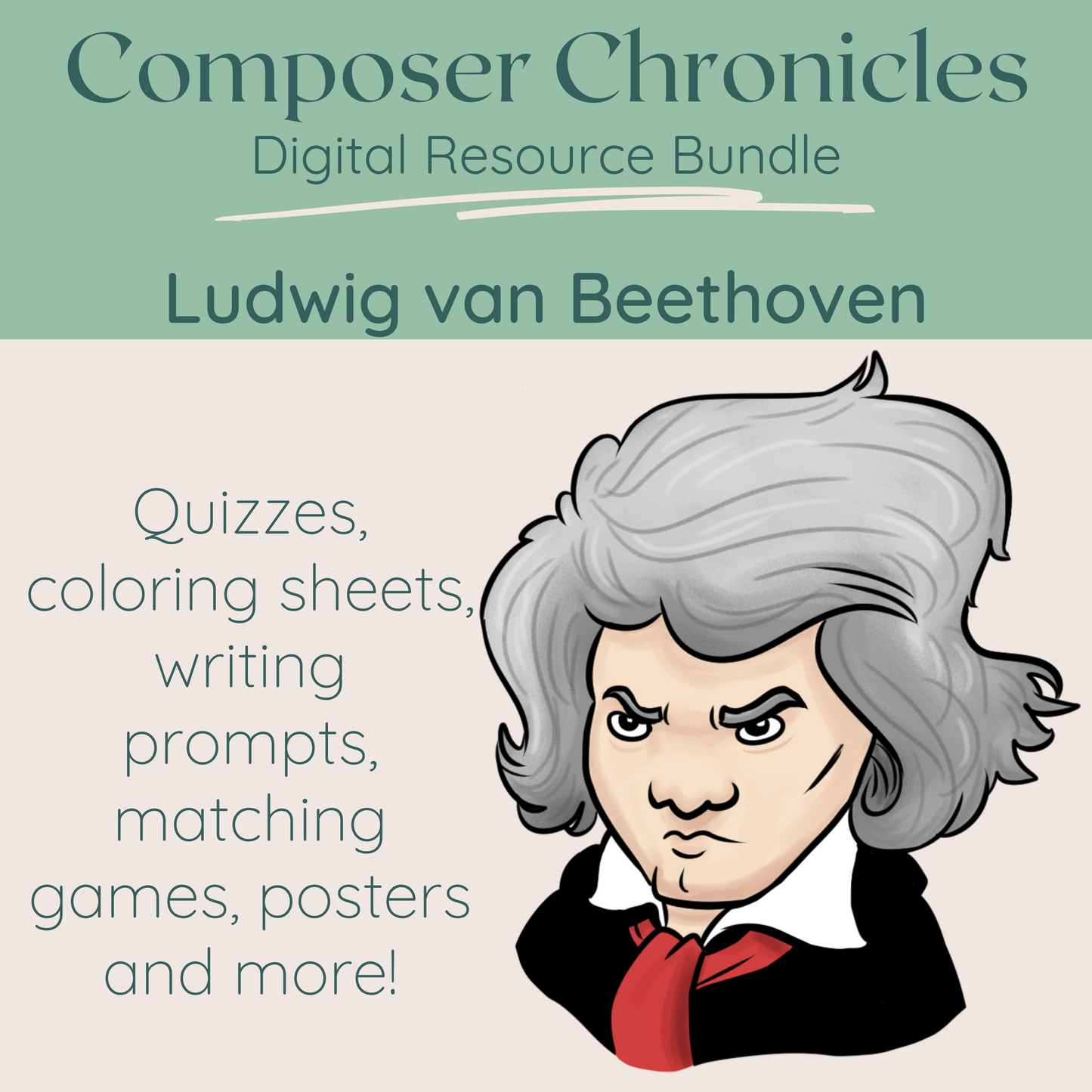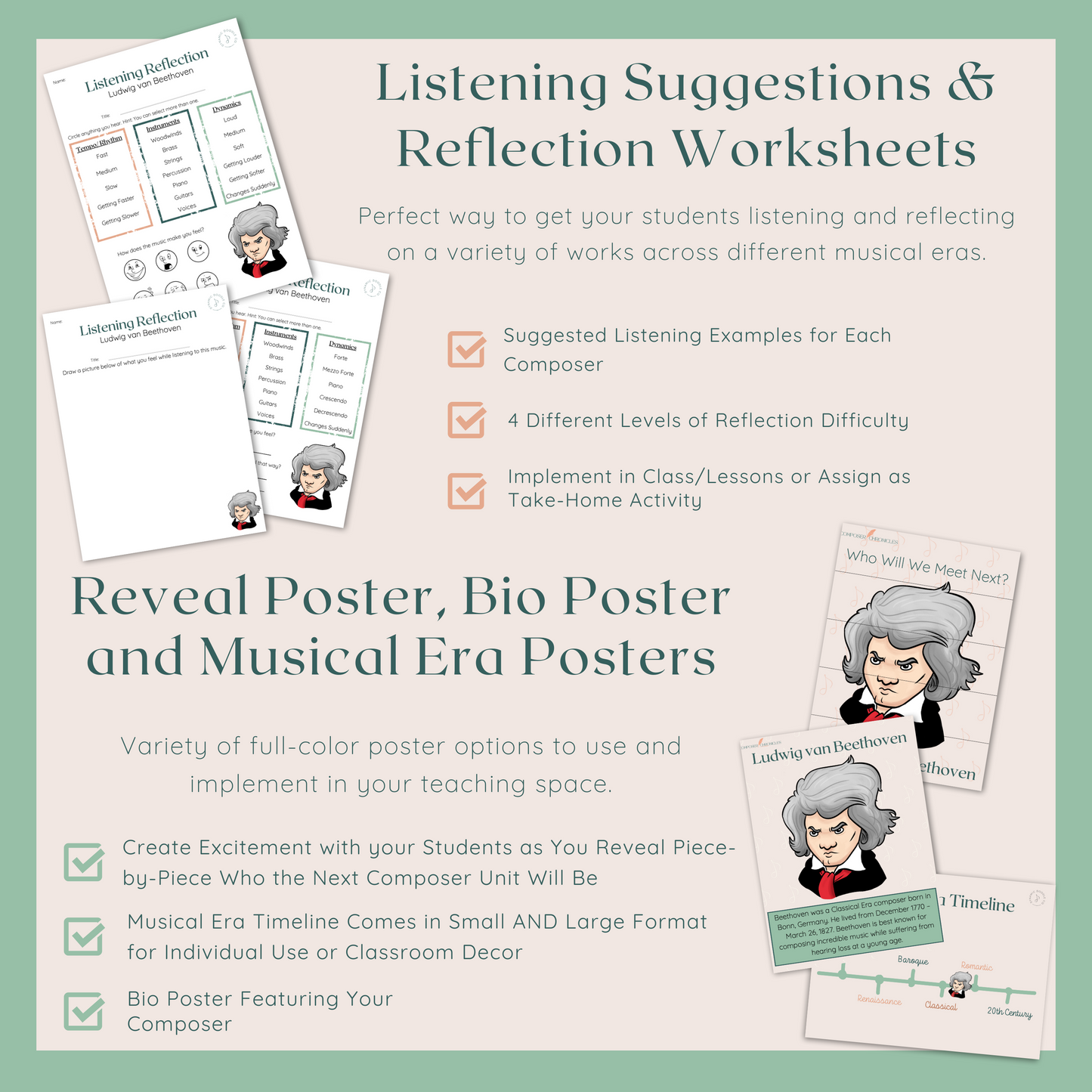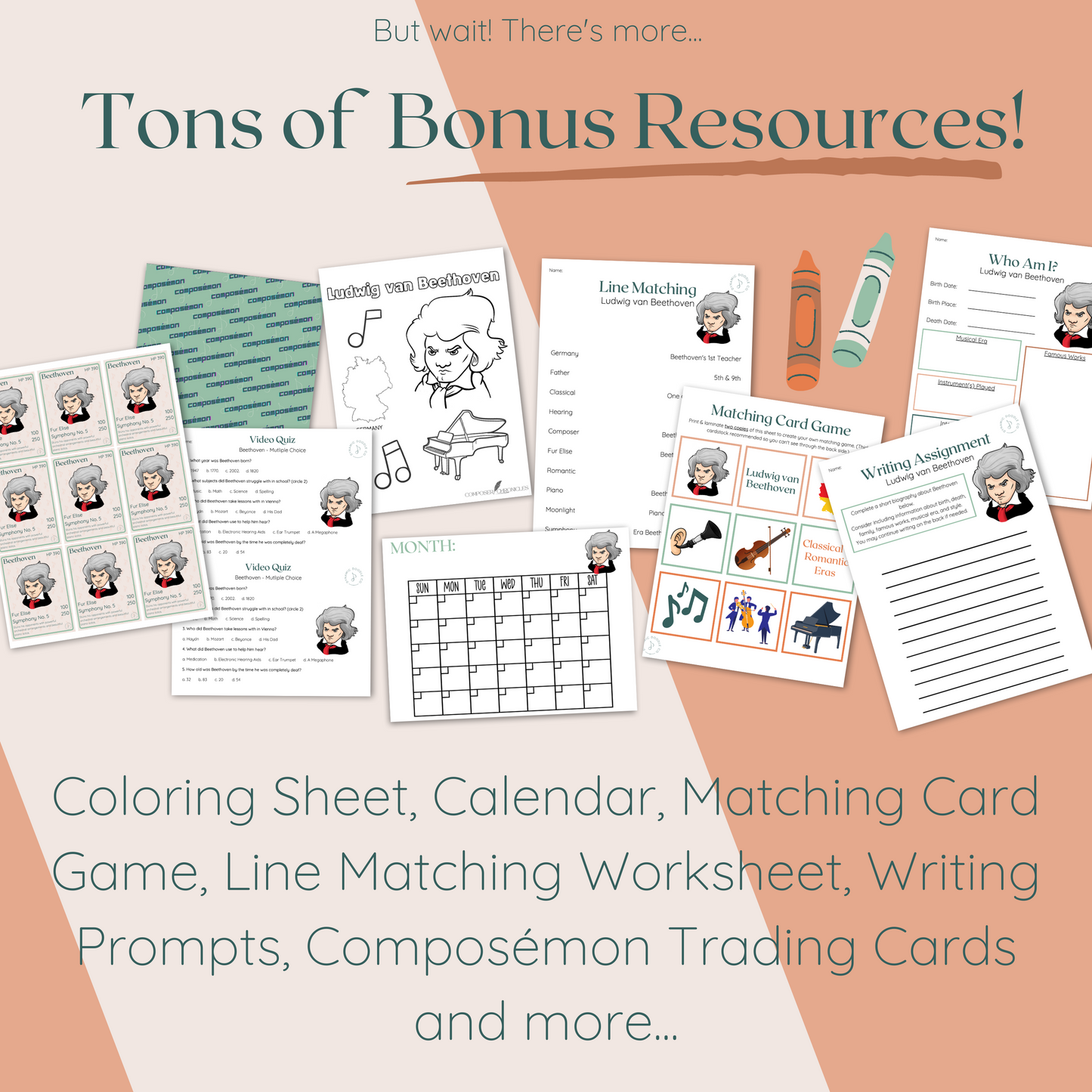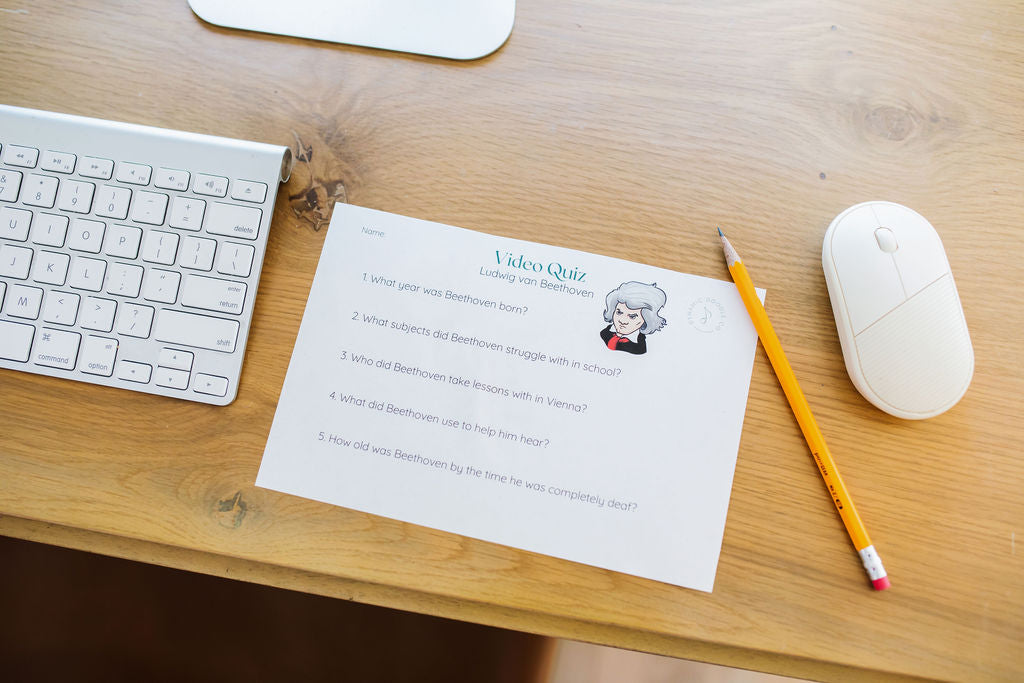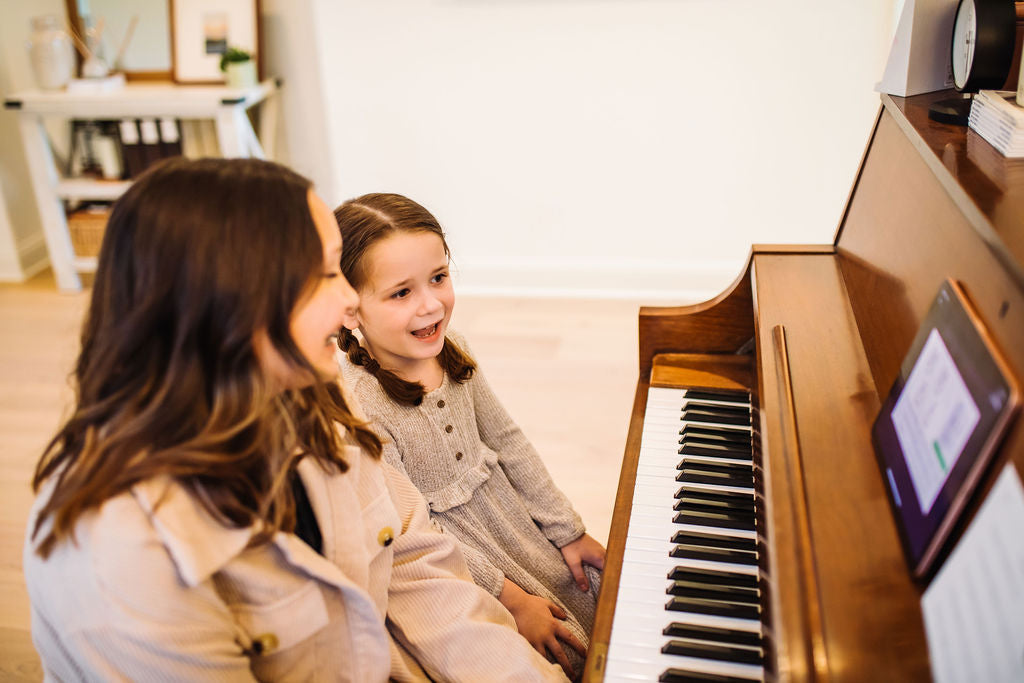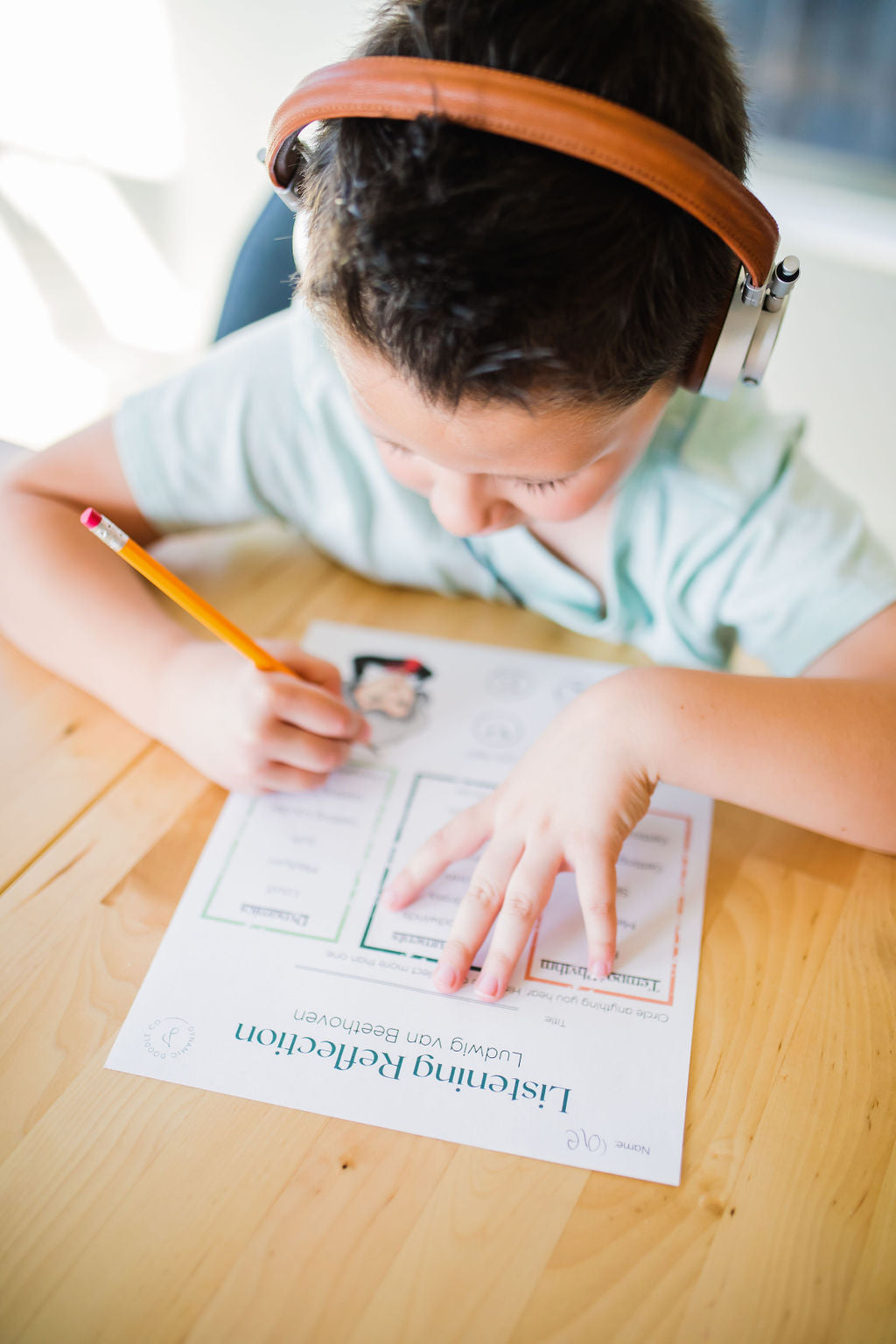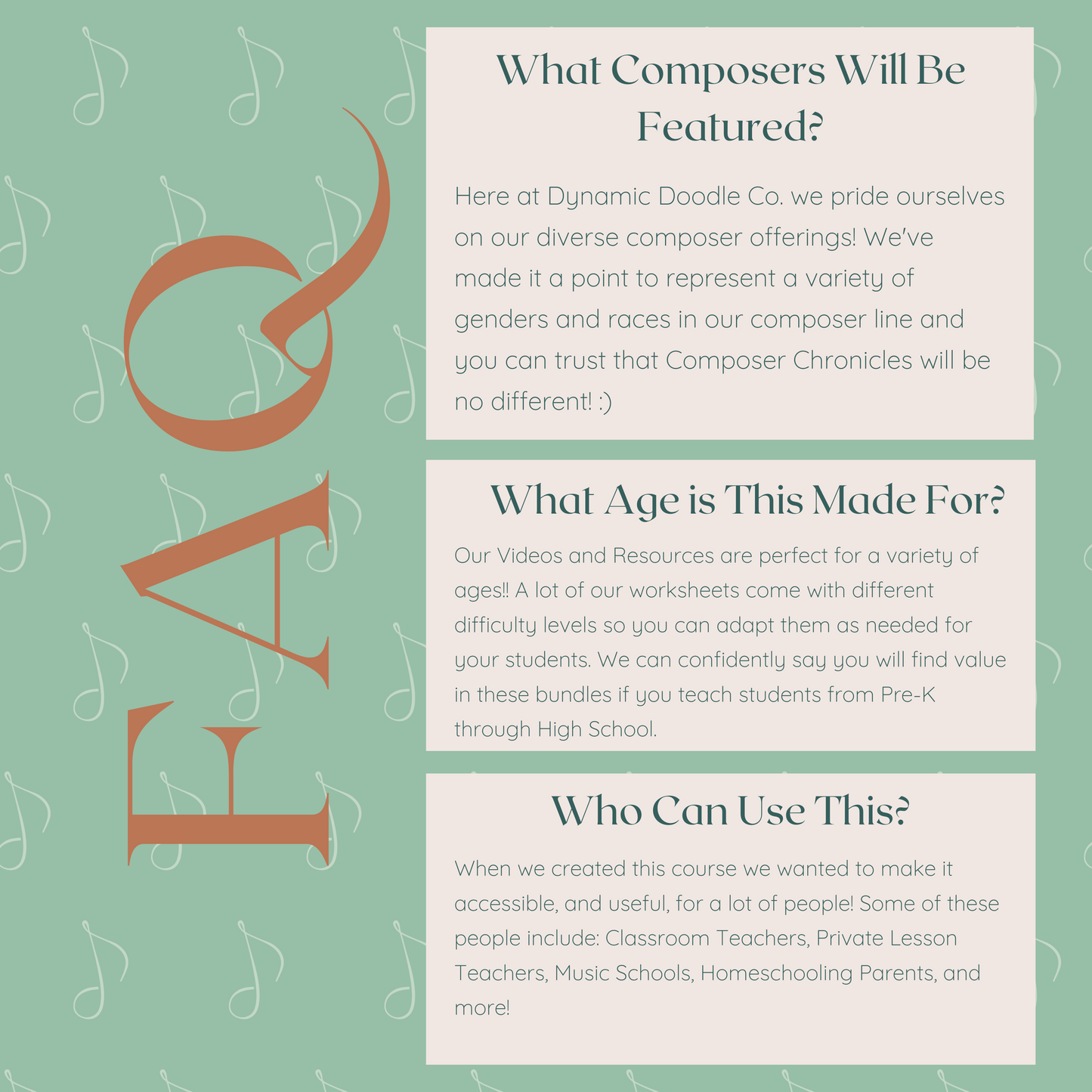 So much fun!
I previewed this with a fellow music teacher and we both had so much fun watching the video and taking the quiz. I can't wait to show it to my students!
Stop What You're Doing and Subscribe!
Wow wow wow!! Composer Chronicles is a breath of fresh air! Gone are the days of long, monotone composer history videos. These are quick, full of good info and most importantly, the kids love them! They love all of the MANY accompanying resources too! This one knocks it out of the park!
So helpful!
I have been wanting to include composer resources in lessons, and this will be perfect! I think it is so important for students to learn about composers. I love the different ways students can interact with the material which I think will really help them remember about the composer. Excited for more composers to come!
What fun!
I'm fascinated by music history and the composers who have paved the way but hadn't found a way to incorporate this in lessons across the vast range of ages and abilities of my students. And then I found Composer Chronicles! The worksheets and activities are scaffolded so well that I have been able to work this effectively into lessons from my 5 years olds right through to my 17 year olds and we are having so much fun (even the parents are loving it). We're all so excited to see what comes next!
Game. Changer. 🫶
I've always wanted to teach my students about composers but have never felt like I have the time for it! This is all done for me and so stinking fun! The video is the perfect length (5 mins) and the voice actor is brilliant! Can't wait to meet a new composer every month!! 😍
Frequently Asked Questions
When will I get my order?

We try to ship orders within a week from the purchase date. However, we are a family-owned business working at full capacity. During busy seasons it might take up to two weeks to ship. Please communicate any time-constraints in the notes at checkout and we will do our best to accomodate. :)
Do you offer bulk and/or school order discounts?

Yes! We want to make our products accessible and affordable for you and your studio/school. Please send us a message to get started on a bulk order!
Can I customize my order?

In most cases, absolutely! We love helping you create products that simplify and amplify your life as a teacher. Send us a message to get started!